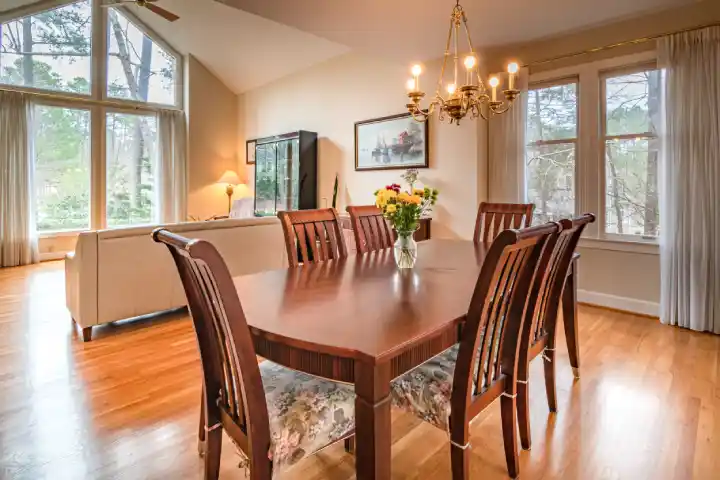 We carefully choose the false ceiling for your living room design. We consider style, lighting needs, and room size, selecting materials that enhance acoustics and aesthetics.

We offer home automation solutions to simplify and enhance your experience. Automated curtains and lights along with smart switches and keyless entry are just few examples.

We plan for stylish yet practical lighting choices eg. under-cabinet fixtures for visibility and lighting solutions in cabinets before woodwork for easy access.

Our wallpaper selection considers the room size and lighting. We create balance with existing elements, allowing your personal taste to shine in a harmonious atmosphere.

We segregate the space into foyer, living and dining areas. Designs are then created based on layouts and seating arrangements, ensuring seamless movement and privacy.

We provide tailored security installations for your home, including expertly placed cameras in living areas, kitchen, dining, and exteriors.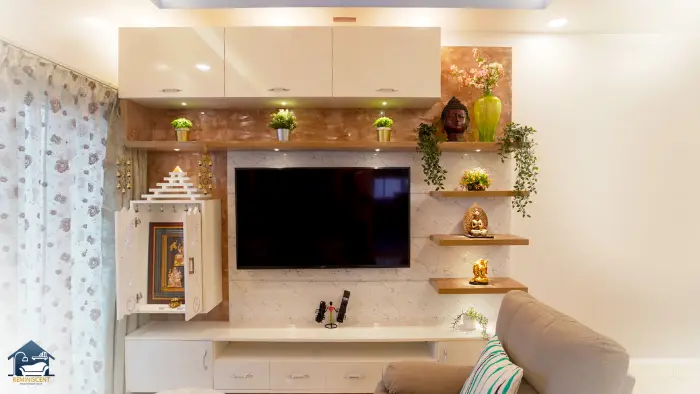 "Awesome team from planning to execution! Highly professional and supportive, they understand customer needs and expectations"
Prasad Shetty
Jindal City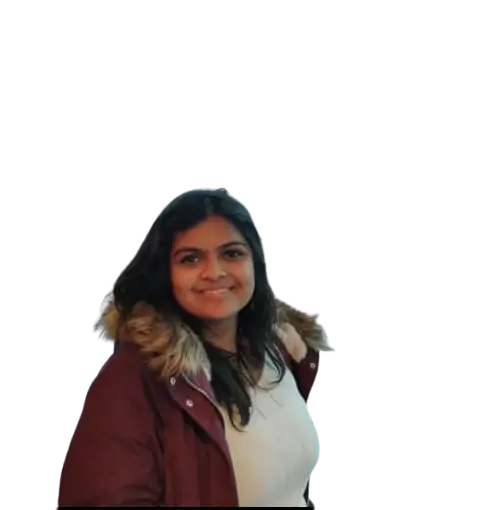 "Very good quality of work. We met Amit from Reminiscent via our broker and found the work on site to be good."
Surbhi Karnani
Shobha – Daffodil
"Great service! I reached out twice in 5 months for minor electrical and carpentry glitches, and they promptly resolved them."
Pallav Kumar
SNN – Raj Eternia